Deep Rooted
Troy Valve began producing a waterworks valve specialty product line purchased from Mueller Company in 1984. The original line included flap valves, mud valves and shear gates for the water distribution and treatment industries. The original Mueller mud valve design dates back nearly 80 years, but we've since refined and redesigned the valve. We have been producing, updating and making our own products for the water and wastewater industry ever since. Troy Valve continues to be one of the most trusted brands in the industry, with products in many countries across the globe.

Penn-Troy Manufacturing, Inc. started in 1959, born out of Troy Engine and Machine Company, an engine manufacturer with roots dating back to the 1870s. We still occupy that building today, but our products have changed. First acquiring the BICERA crankcase explosion relief valve design, and later, the Troy Valve product line, we now produce a variety of products for the water/wastewater and marine industries.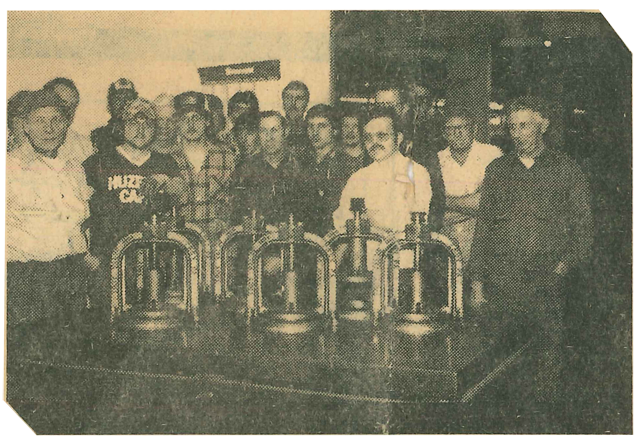 Beyond Troy Valve
The BICERA Explosion Relief Valve was the first explosion relief valve designed for diesel engines. The inspiration came in 1947 when a ship called the Reina del Pacifico was on a test run after being reconditioned from her service in World War II. On that voyage just outside of Belfast, Ireland, there was an explosion in the engine room that took the lives of 28 men.

In response to the tragedy, the British government commissioned the British Internal Combustion Engine Research Association (BICERA) to determine what had occurred and what could be done for future prevention. The engineers and scientists involved figured out that an oil mist had developed and ignited from a hotspot inside the crankcase. Their solution was the BICERA Explosion Relief Valve; a device designed to mount on the crankcase inspection door and open under pressure, quenching any fire with an internal oil-wetted flame trap. Penn-Troy Manufacturing bought the patent rights from BICERA and finished the design and development. We began manufacturing the valve in 1959 and continue to provide them for applications around the world to this day. For more information about Bicera valve products, please visit our Bicera website.
Learn More About Penn-Troy
Confidence
1,000+
Customers Worldwide
NSF61 & ISO Certified
`